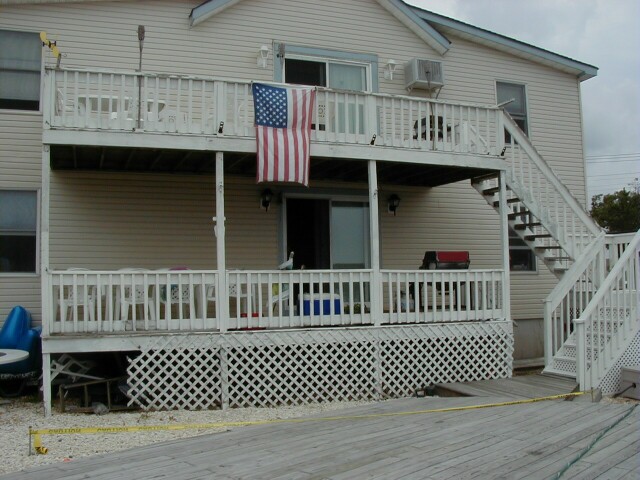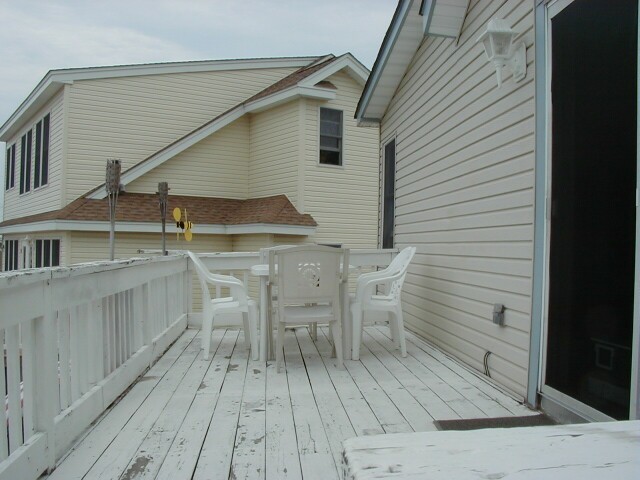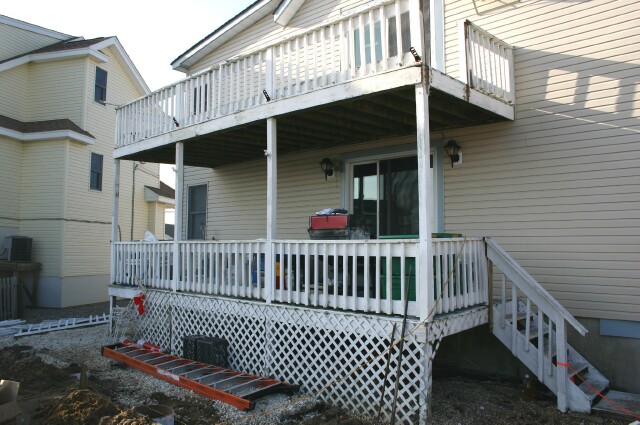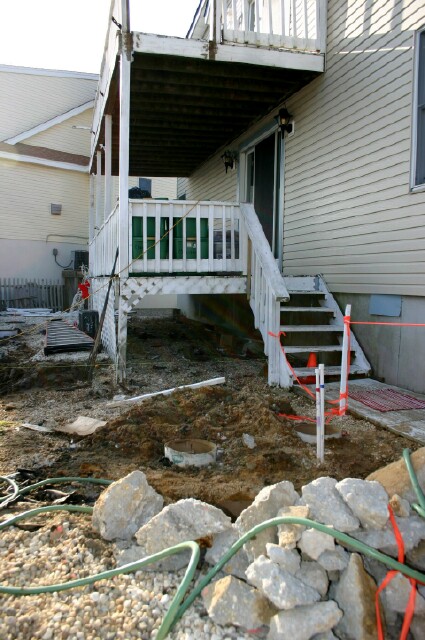 The township failed the footing inspection due to poor soil density, therefore, I needed to hire an engineer to design the footings.
In the following picture the men are drilling to obtain soil samples in order to send them to the lab, whereas then the engineer can configure a plan for the footings.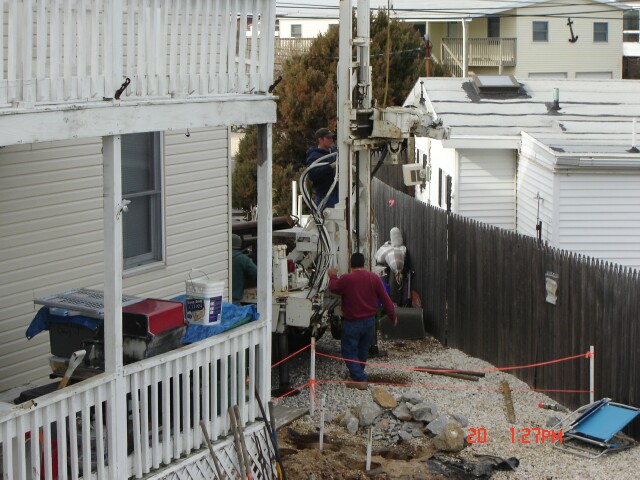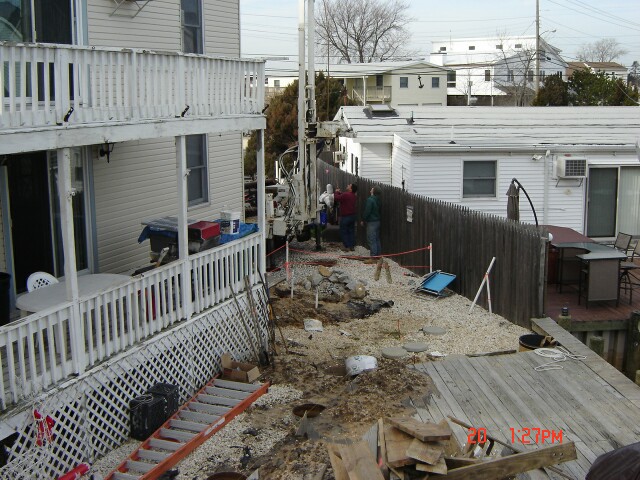 The engineer's plans are as follows:
Deck pilings- 20 feet long and 10 inches round with a 5 ton capacity.
Landing pilings- 20 feet long and 8 inches round with a 2 ton capacity.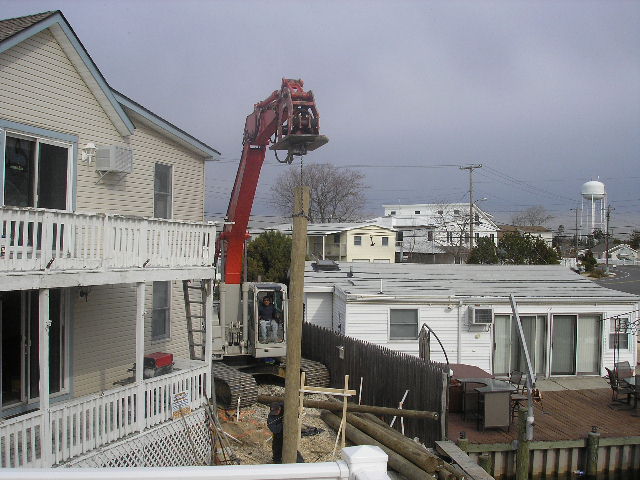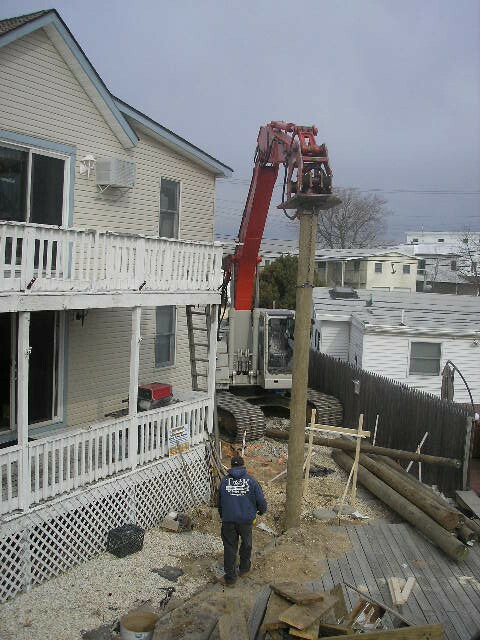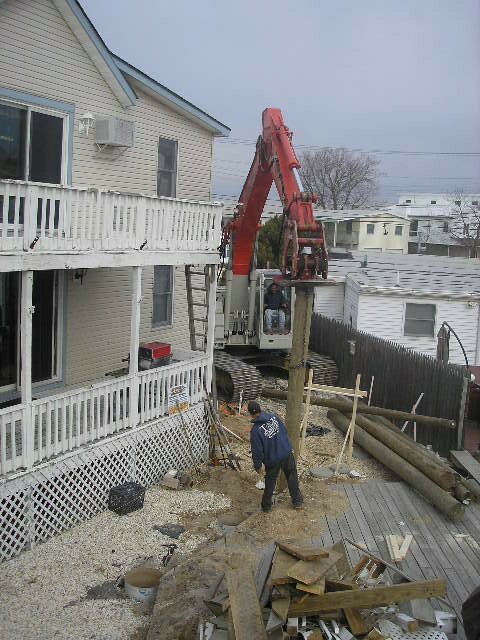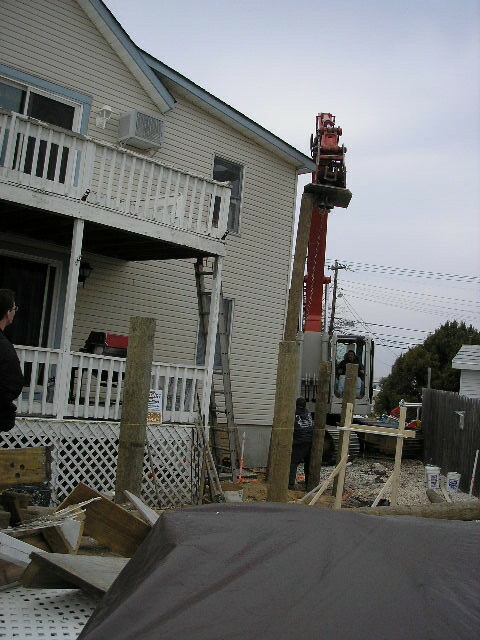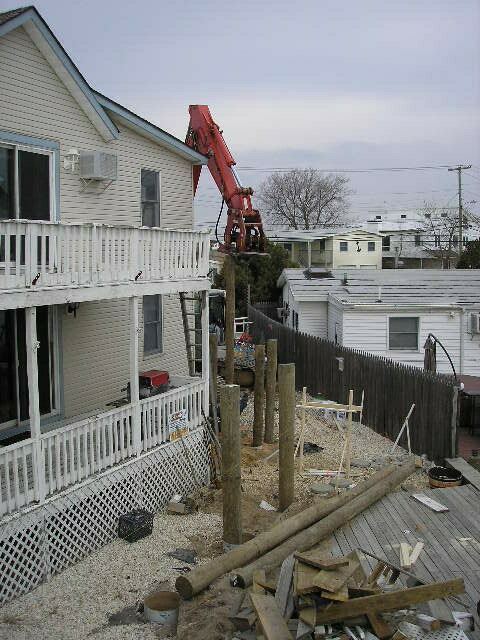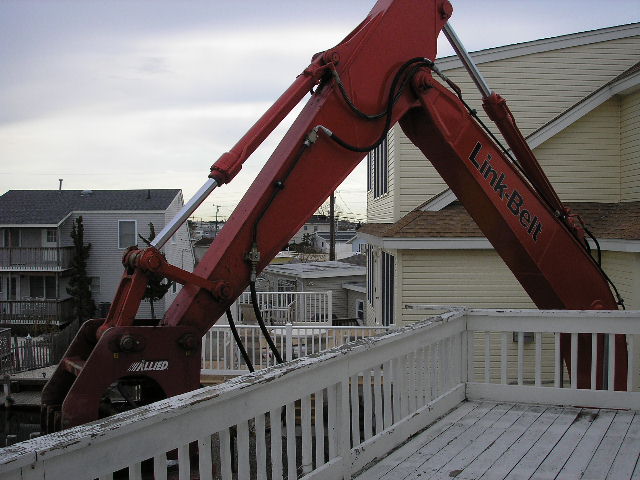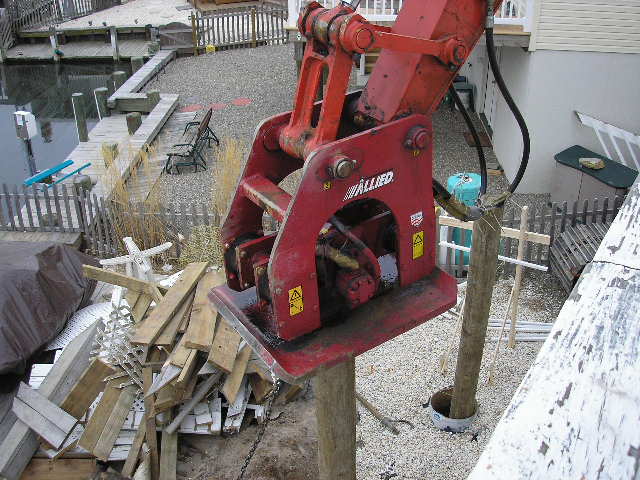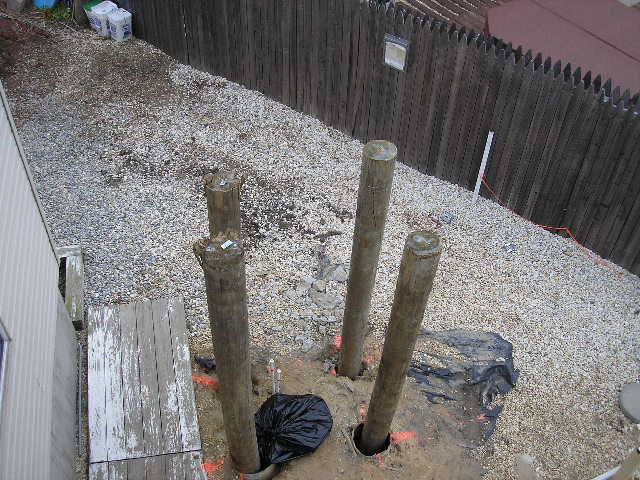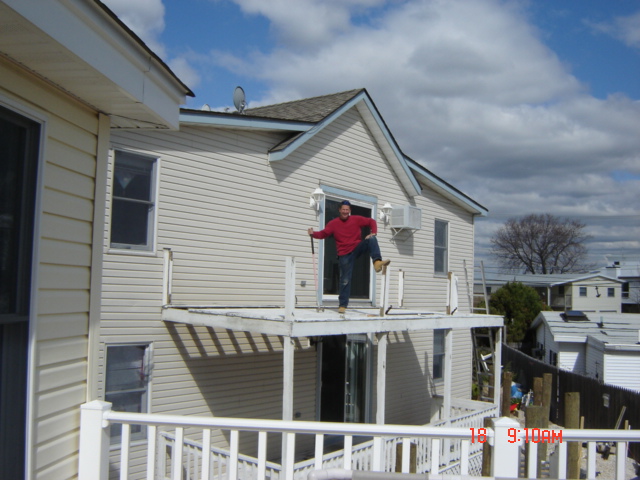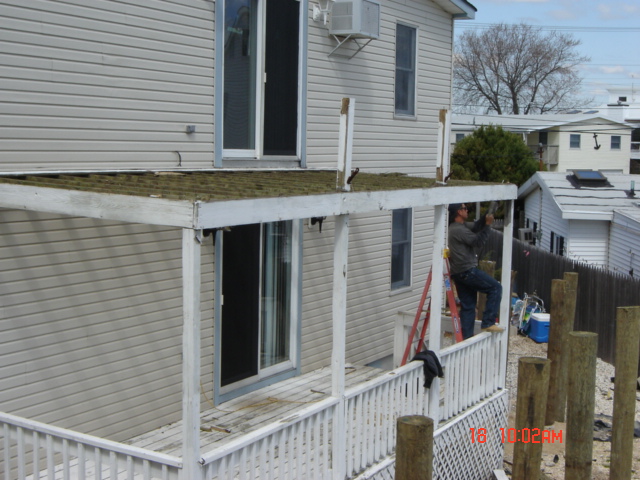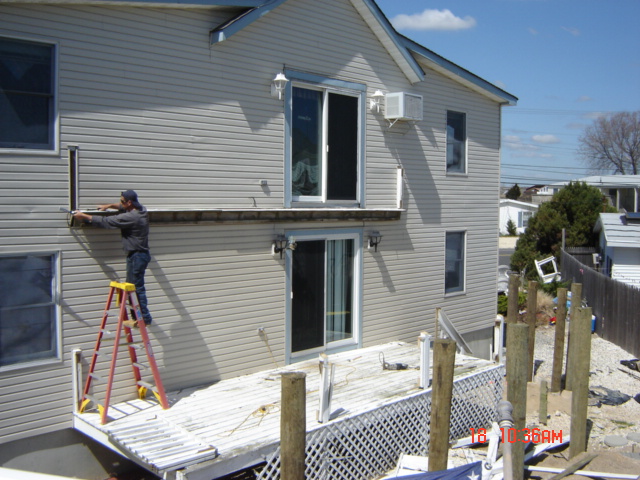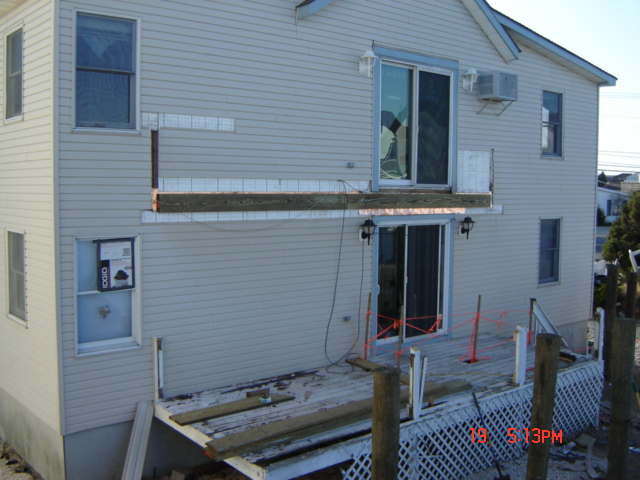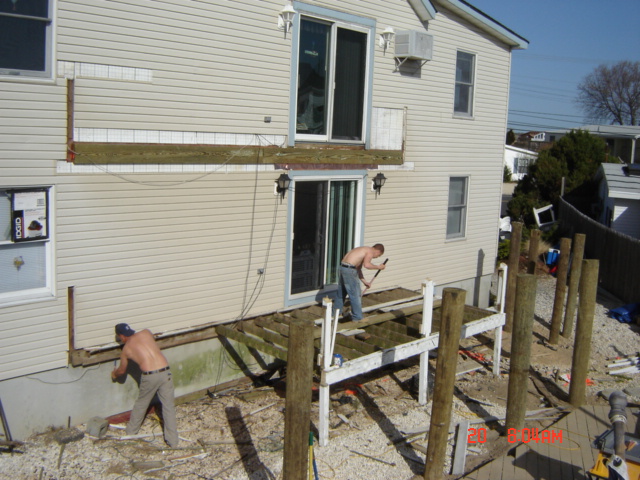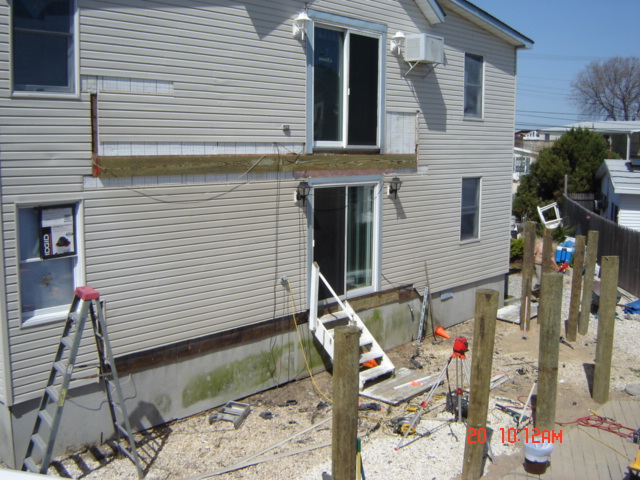 Deck contractor: DeckBuilder www.deckbuilderonline.com Barnegat, New Jersey
Variance Attorney: Woodland, McCoy and Shinn, LLC Manahawkin, New Jersey
Soil sa mpling: Ted's Well Service Inc. Bayville, New Jersey
Engineer: Birdsall Engineering Inc. www.birdsall.com Eatontown, New Jersey
Piling contractor: T & K Marine Construction Inc. Barnegat, New Jersey
All inspections done by Stafford Township Building Department http://twp.stafford.nj.us/